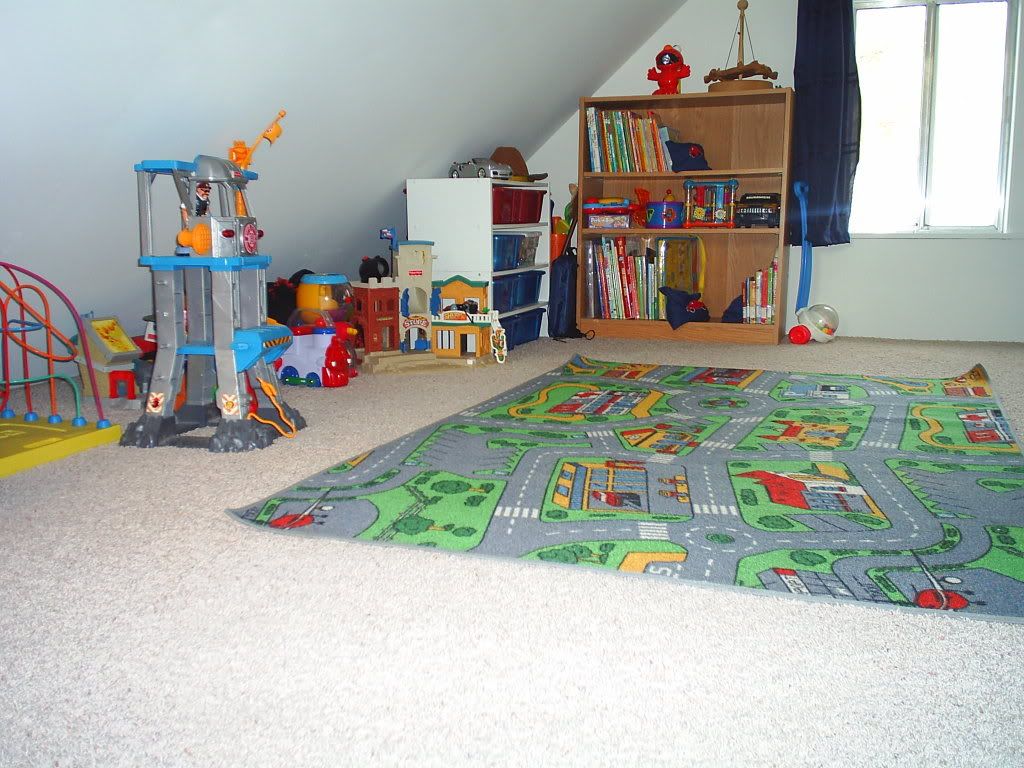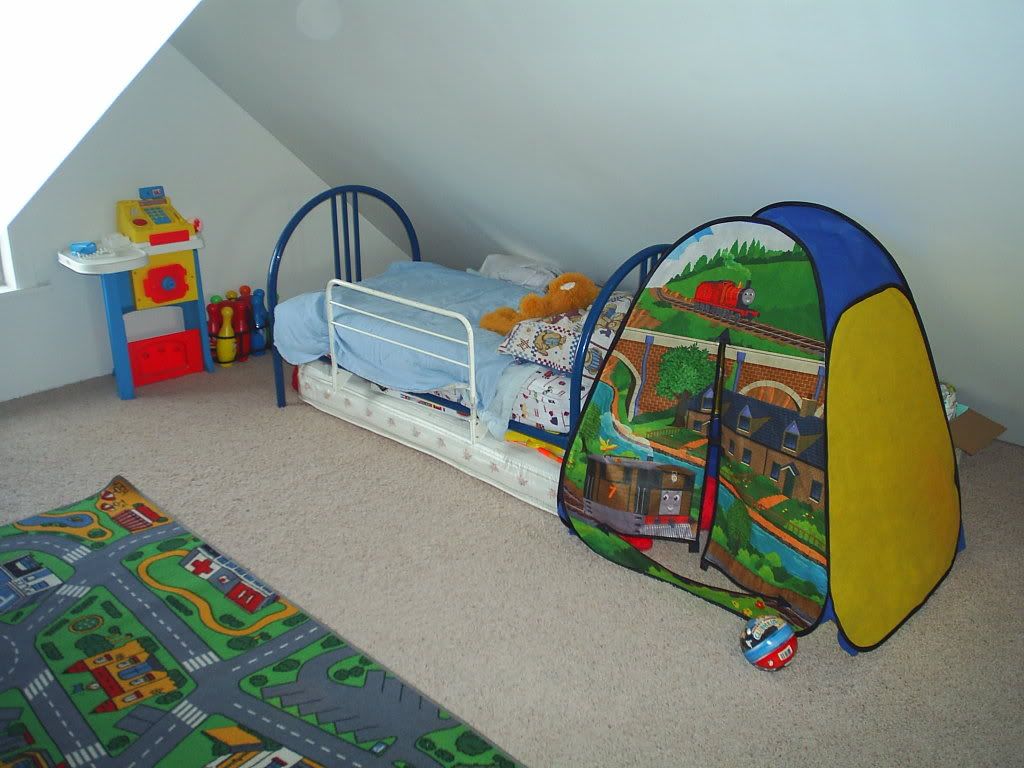 Finally, Aiden has his own room! It feels like we have a new room too. We just finished putting up bookshelves and are still working on getting things the way we want them. I'll post pictures of it as soon as it's done.
In Aiden's room, we're still looking for a dresser or wardrobe that we like. It will go at the end of his bed, and a toy box that I ordered online is on it's way here. It is going to go at the other end of the bed. The book shelf will be painted white to match the rest of the furniture. I'm also making him a bedspread that is the same color blue as the curtains and will have red cars on it.
So far Aiden says he loves his room. We spend a lot of time up here, since my office area is just across from his room. The car mat is probably his favorite. He builds towers and buildings with blocks. Sets up his train set next to it along with some other toys and can spend hours playing "tars" and "choo, choo tains".